Hi all, John The Wine Guy here
A month has passed since my last hello! The time seems to be flying by at the moment doesn't it, although i'm not quite sure why. Maybe it has something to do with the perpetual twilight zone that we find ourselves in. It's great to see businesses slowly opening again though and one business I'm very pleased to be back up and running is the fabulous Three Choirs Vineyard in Gloucestershire
My Fiancé (something new for me to get excited about during the lockdown! Appreciate that has nothing to do with wine though so apologies) and I stayed for a couple of nights in one of their fantastic lodges in the heart of the vineyard! With limited signal and WiFi it was super super quiet and a very welcome e
scape!
Three Chores Vineyard was first planted in 1971 by Alan McKechnie. Originally a fruit farm, Alan utilised his knowledge as a wine importer to try growing grapes in the soil too. Clearly he was successful and although he has now sold the vineyard it continues to thrive.
Three Choirs was named after the 3 Choirs Music Festival which is the oldest Choral festival in the world. Three competing counties; Gloucester, Worcester and Hereford would take it in turn to host the festival with Gloucester the most recent host in 2019.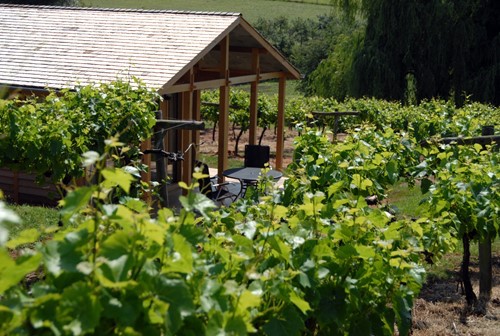 Our stay consisted of 2 nights in the lodge with food at their restaurant both nights. Also included was a tour of the winery and a wine tasting which was great. Incredibly welcoming they have clearly thought about how best to look after their guests while keeping everyone feeling safe and comfortable. The 3 course menu varied slightly over the 2 nights but both times the food delivered was top quality. Breakfast over the next two days was equally top notch with very generous portions.
As for the wine, there's plenty to choose from but the highlights for me were 2 sparkling offerings and the Pinot Noir.
Starting with what was my clear favourite – their hand picked 2013 Blanc de Noir. Golden in colour with distinctive aromas of Brioche and Almond. On the palette, a high acid content and surprisingly light. It was still full of texture but slipped down nicely as a pre-dinner aperitif. From a food pairing perspective, Canapés or seafood would work well, or just do as I do and enjoy as an aperitif!
Next was their red 2017 Pinot Noir which is also worthy of a mention. This garnet coloured beauty is full of body and and texture. On the nose it has amazing aromas of red fruits and delivers similar on the palette. Flavours of plum and blueberry are also noticeable in what really is a lovely wine. Paired with your next Sunday lamb roast but also light enough to enjoy with the turkey at Christmas…to early to be thinking about that i'm sure, but it never hurts to be prepared.
The third offering in my top 3 was their Classic Cuvee. Made using the traditional method seen in the champagne regions this super blend won a gold medal at the 2018 sommelier awards. Very light and elegant this cracking sparkling wine has subtle flavours of lemon and yogurt. On the nose there are also hints of lemon and elder-flower with plenty of fresh fizz too boot. This really is a very simple offering but served with canapés at your next small get together you really can't go wrong!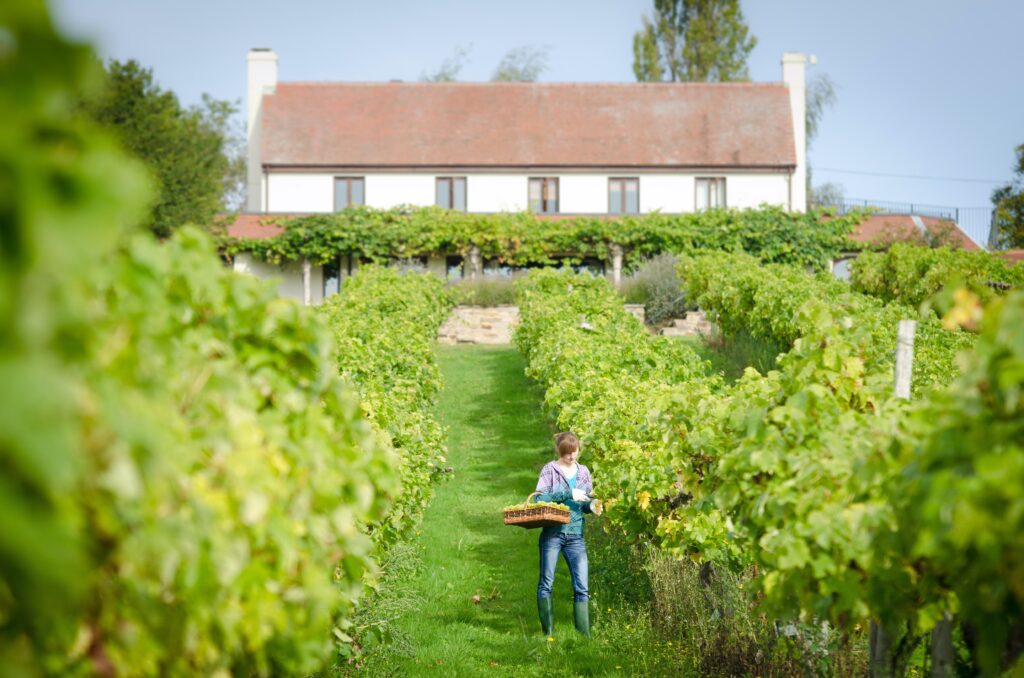 All-in-all a lovely escape in what is still a very challenging time for many of us. Thoroughly recommend to any one in the area and equally anyone in need of a get away.
I'll be back again soon…I've just started working with Ridgeview wine estate in Sussex to help with their harvest and am very excited! I'll bring you a full report soon, alongside a bit more about what I do and how I got into my love of wine.
Until the next time,
Cheers, John